Co Boring Tools For Jig Boring Machines
Co Boring Tools For Jig Boring Machines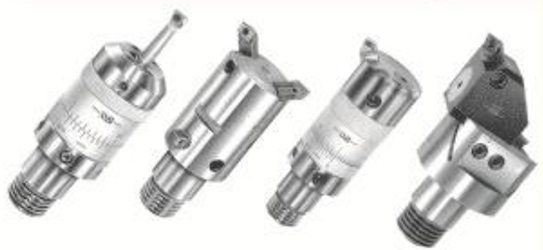 CO Boring Tools for JIG Boring machines is recommended by most of the worlds leading Precision machine manufacturers. Just to name a few - SIP, DIXI, Hauser, MAS etc…
BORING HEADS
Various micrometer heads, multi cutter heads boring cutters, collet chucks, collets, drill chucks, spot facing heads and chamfering milling cutters. The boring range starts from 0.4 mm and goes up to 500 mm as a catalogue standard range.
BORING TOOLS / CUTTERS
CO Tools switzerland offers with Carbide one piece and in dexable insert holder cutters for Various micrometer heads.
For diameter range up to 20 mm one piece construction
For diameters above 10 mm in dexable cutters.
ADAPTORS REDUCTIONS & EXTENSIONS
Adaptors in DIN 2080, DIN 69871, MAS BT. Extensions and reductions for the same adaptors.
INSPECTION AND MEASUREMENT
Locating microscopes, proving bars, locating dial indicators, magnetic supports and dial indicators
TOOL HOLDER SYSTEMS
Shanks for collets, milling cutters, drill chucks. Reduction suds, facing cutters, Heli milling cutters and facing tools
SPARE PARTS
Assembling devices, service spanners, clamping sets, torque screws, spares for boring heads, multi cutter heads and inspection equipment.
DOWNLOAD CATALOUGE