HardCut – Solid Carbide Mill Thread
Solid Carbide Threading endmill
for Hardened material up to 62HRC
Overview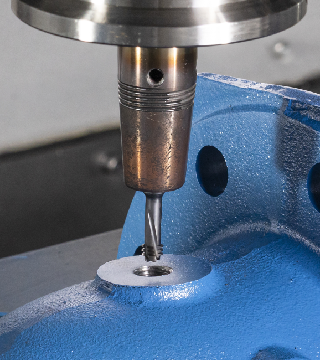 Small Diameter short Left Hand Cut Solid Carbide Internal threading End mills for Hardened material up to 62HRC. These tools provides smoother milling of threads, greater performance with enhanced quality surface finish.

Thread Milling range starts from M1.4 X 0.3 in Metric & 1-72 UNF in Unified thread profiles.

Grade SC9839-
Ultra-fine Carbide grain, PVD coating with AlTiN Coating Layer provides High Wear Resistance and Toughness. Works well with higher speeds & Medium Feeds. Can be used for up to 62 HRC hardened steels & Cast Irons, Titanium, nickel-based alloys and stainless steel. Working at high cutting speeds.
APPLICATION
Thread Mills for Aerospace
Thread Mills for Medical Industry
Thread Mills for Die & Mold Industry
Video
DOWNLOAD CATALOUGE