Standard Angle Heads
Overview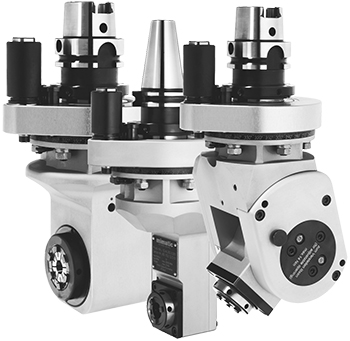 For many years, mimatic® has been a reliable partner in planning and supplying precision tools in the field of chip removing production worldwide.

In addition to toolholding systems and cutting tools, the company also provides driven tools for both CNC lathes and CNC machining centers to solve customer-specific issues in the area of chip removals.

The company has provided many special purposeful solutions for angle heads and cutter heads since its foundation in 1974. By doing so, mimatic has always placed special emphasis on maximum precision, power transmission, operating safety and quality.
We ensure close co-operation with our customers worldwide, providing advice on all machining problems - even on-site. We realize and implement our solutions on the basis of our comprehensive standard program or by means of customer-specific special developments and designs.

Our new standard programme of angle head tools provides our customers with the means for complete, integrated machining. It is no longer necessary to repeatedly relocate tools, which results in a considerable reduction of production costs, rationalisation and the increase in flexibility over the entire production process.
Video
DOWNLOAD CATALOUGE