T-A & Gen 2 T-A Drills
Overview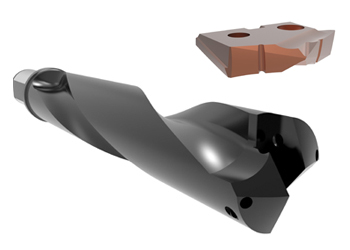 GEN2 T-A® drill inserts provide lower drilling forces, increased drill stability, smoother breakout on through-hole and allows for improved chip formation. These inserts feature Allied's exclusive AM200® coating for increased tool life.
Notch Point® Geometry improves stability, hole straightness and reduces thrust.
Web Thin reduces thrust and increases point strength allowing greater reliability.
Helical Margin increases drill stability.
Helical flute improves tool life.
Coated in Allied's proprietary AM200® coating.
Corner clip for effective heat dispersion helping to increase tool life.
DOWNLOAD CATALOUGE