1 Cutting Edge Parting Off

1 cutting edge Parting off
Overview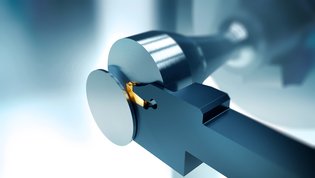 Construction and the way, these perfect grooving and parting off tools fit together
Just a few degrees in the right direction, lead to a new technique, which solves the old and well known system problems like
Loss of center height
Opening of insert pocket
Fatigue of material
Insert creeping
and increase tool life by 120%, stated by absolute authentic test series, compared with the system passt perfekt.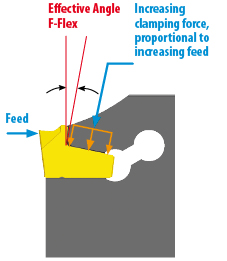 Advantage
Vibrations = 0
Positioning in insert pocket is perfect
Heat rejection improved
Quick and defined insert change
Authentic tests:Parting off

Geometries
BF Parting off geometry

Grooved parting off edge with reinforced flanks. The deep and spacious chip-through gives excellent chip control. To be used on almost all materials.
IF geometry

IF Geometry with its cutting edge strengthening, ground chamfer is recommended for:
Alloy steels
Stainless steels
Interrupted cuts
SF geometry SUPERNOVA

The arc shaped cutting edge with its reinforced flanks achieves ideal chips.

Recommended for free cutting and low alloy steels and stainless steels, also to be used on unstable machine tools.
IF ALU geometry

The new IF ALU geometry has got a horizontally ground cutting edge with a flat chip breaker for high speed chip removal. The geometry is positive and sharply ground and is recommended for nonferrous heavy metals, pipes, thinwalled parts, unstable components, free cutting materials and titanium.
Worth knowing
Grooving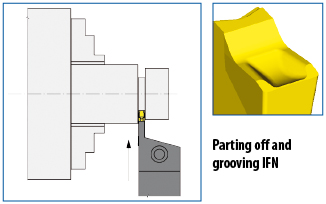 Grooving, the major edge cuts a groove
Parting off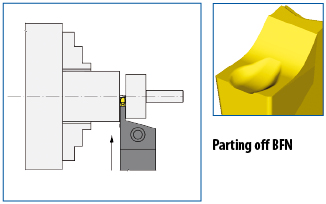 The major edge parts off a comonent
Parting off components leaving a bur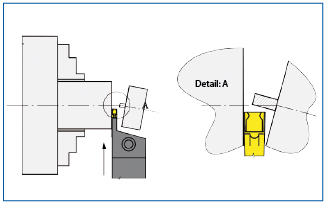 Parting off components without leaving a bur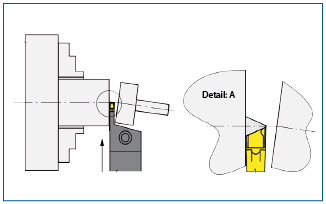 Flex Fix inserts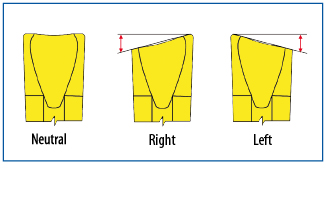 Neutral inserts, inserts with lead angle right and lead angle left
Definition of rotation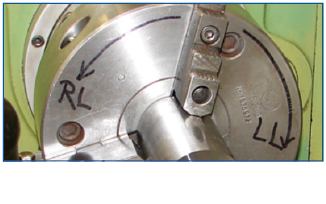 View into the spindle
RH or CCW: Workpiece or bar rotates counter clockwise
LH or CW: Workpiece or bar rotates clockwise
DOWNLOAD CATALOUGE