Poly Ream
Overview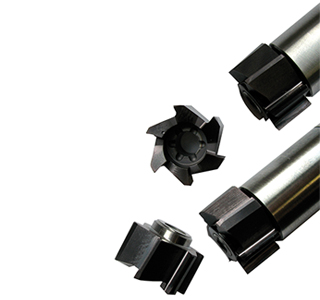 A new generation of reamers enables the insertion of blind and through holes into the units with a very high precision. The polygonal interface of the cutting insert and the shaft improves the efficiency of the machining process significantly.

Two basic types RPK 40 and RPK 42 are available, which cover a wide range of applications through their different shanks and cutting insert designs. The insert change is fast and easy to operate.

Because of the frontal clamping screw the shaft does not have to be unclamped. Different overall lenghts are available.
Advantages
Solid connection through a polygonal insert seat
Easy insert change
Internal coolant supply directly to the cutting edge
High concentricity
Longer durability
High precision
Higher volume of metal removed by reaming
Higher feeds
Shorter processing times
Special dimensions available
Configurations
Shank sizes 16 / 20 mm
Length design short / long
Left-hand twist for through holes
Straight grooves for blind bores
Diameters area 12,00-20,20 mm
Any gate geometries
Any tolerances
Cutting materials: carbide / Cermet
Coatings: TINAMATIC / without
DOWNLOAD CATALOUGE